Today the use of digital platforms to curate business reputation is essential for every industry. However, many business owners struggle to keep up with constantly evolving platforms and some simply don't understand just how impactful an online reputation is. Recent studies show that the cost of a reputation crisis has increased two fold in the last decade. So why is it that so many business owners allow their online reputation to run rampant?
Myth: Online Reputation Management takes up too much time and resources. Only large businesses should invest in it.
Both small and medium businesses can and should have an online reputation management (ORM) plan. It's perhaps more important for these businesses as they are likely to suffer more if they encounter an ORM crisis. Especially due to the fact that they are also less likely to have a crisis management plan that can help mitigate the damage and repair their reputation.


A monitoring and management plan can act as insurance and prevent a crisis that will save you both money and stress in the long run. A reputation crisis, even in the form of one negative review, is likely to be more costly and damaging to your business.
ORM can seem like a massive full-time project but there are options for every type of business owner depending on how involved they would like to be in the process. Something as simple as automating the process of getting reviews from happy customers can make a big difference. In this case, something is better than nothing.
Myth: It's too hard to get people to leave business reviews or advocate for my brand.
I'm sure you've heard the saying "If you don't ask, you don't get".
It may seem like the only people who are motivated to leave a review are the angry, unsatisfied ones. However, a Bright-local survey showed that 70% of happy customers will leave a review if asked. They key to tapping into this is to streamline the review process. Basically, make it as easy as you can for your customers to leave reviews on multiple platforms. This means directing them to the right place, making it quick, giving instructions and sending them friendly reminders. It also means figuring out what message and timing works best for your industry and your customers. 
You don't need to do all of the groundwork, third party services like our own can create a review funnel and run it all for you to start finding your brand advocates. Read more about how this works.

Myth: No reputation is better than a bad reputation.
There are many people out there who believe that they can avoid scrutiny all together by just not being on any review platforms. Today, this approach is becoming impossible. 
Most review platforms don't require you to claim your business listing for them to host it. Appearing on any of these platforms is left up to your customers and this means you're often only left with negative reviews by people who go looking for a place to vent. This paints an inaccurate picture of your business.
Proactivity is key. No business is perfectly clean, even well regarded businesses who have an excellent reputation get bad reviews from time to time – it's how you respond to them that makes the difference. Click here for advice on how to respond to negative reviews. 

Myth: Negative reviews don't have that big of an impact on my business.
Being surrounded by reviews on every platform, it's easy to forget that these little yellow stars and these tongue in cheek comments have tangible effects in the real world.  Just ask this Sydney plastic surgeon, who's website traffic dropped 23% in just one week following the posting of a single fake review. Australian courts determined the damage associated with this review to cost over $500,000.
Loss of revenue is just one of the damaging effects of negative reviews and usually comes in conjunction with more negatives such as:
Reduced online visibility and traffic 
Loss of future business and potential investors 
Dwindling talent acquisition or retention driving up hiring and training costs

Harassment and even extortion by customers

All of the above, leading to damaged mental health

Myth: I have little to no control over my online reputation. Once a negative reviews is posted, it's there forever.
Many people are of the mindset that once something is posted on the internet, it's there to stay. In most cases, this is simply untrue. While it's true that an honest legitimate review cannot be removed, any review that is dishonest, defamatory or illegitimate is a possible target for removal.
There are always avenues available to you if any damaging content surfaces. This content can be in the form of anything from dishonest news articles and Google image search results to fake online reviews. A good ORM plan not only helps mitigate damage, but preps you for a quick and effective response. There is also the option to legally remove or suppress it's visibility to effectively stop the content from damaging your business.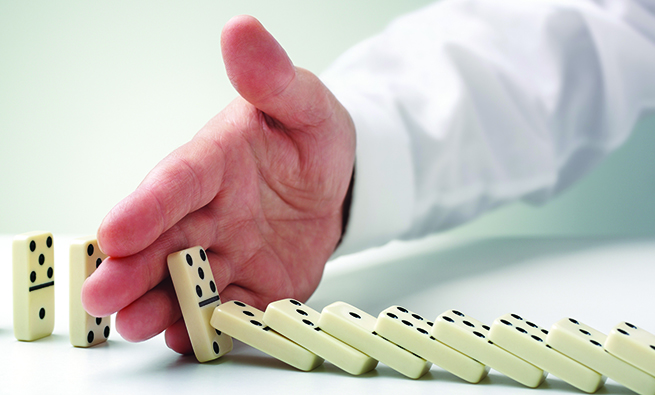 Myth: If my service or product works, my reputation will build itself. 
If you aren't proactively managing your reputation, you leave it up to other people to make their own assumptions based on what's out there. If you don't monitor your business online you don't know what people are seeing.
Your ORM plan is detrimental to your wider marketing and advertising strategy. Now "word of mouth" has gone online and people trust online reviews more than personal recommendations. Your paid advertising gets customers to research you – which is all wasted if they can't find enough information to trust your business or if they find unanswered negative reviews.