Fake Reviews Cheat You Out Of Fair Representation
It's hurtful to read lies being spread about your business. With our effective review removal methods, you won't have to put up with online trolls trash-talking your company any longer.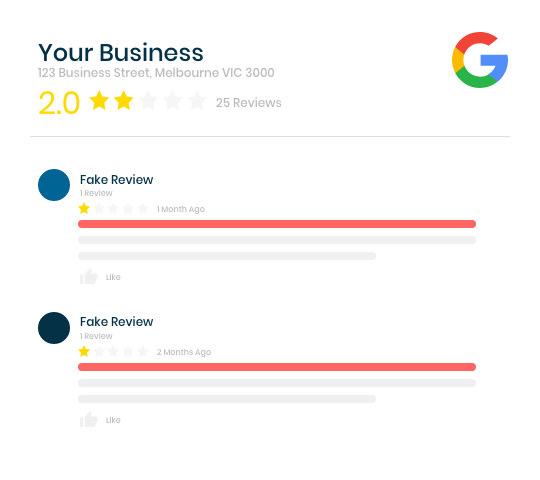 92%
of customers read online reviews when searching for a local business
87%
of consumers will not consider buying from a company with a 1 or 2 star rating
10%-30%
of all online reviews are estimated to be fake
"Super impressed with the Removify team! Two Google reviews were false, clearly written by a competitor and Removify had them removed. Very happy!"
SHANE L. – HONG KONG
Had enough of negative online content affecting you?
Take the first steps toward removing it.
What content do you need removed from the internet?