Fake Review Removal
Freedom of expression is a great thing. The only problem? Freedom of expression travels at the speed of light thanks to online review platforms. Long gone are the days where businesses only had to fear a complaint form. Now word can spread internationally within several minutes about negative consumer experiences with your business.
These reviews may not even be legitimate, considering there has been a spike in fake review production in recent times. Statistics show that 75% of consumers have read a fake review in the last year, though they are not always easy to spot. They can come from various sources, from malicious competitors to annoyed customers.
If you currently have illegitimate reviews online, you need to take action. 88% of consumers read online reviews as a guide when making a decision, and with 94% of consumers avoiding businesses with negative reviews, it is vital to remove fake or misleading content to assure that your business presents positively online. Removify's team of experts specialises in fake review removal.
Our consultants target key sites such as Glassdoor, Productreview.com.au, Rip Off Report, Google Maps reviews and more. With us, you can take back control from "keyboard warriors" and erase fake reviews to build a strong, credible online representation a consumer can trust.
Get a free quote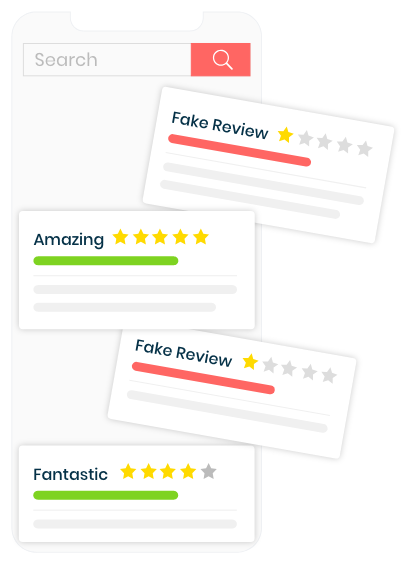 92%
Of customers read online reviews when searching for a local business
87%
Of consumers will not consider buying from a company with a 1 or 2 star rating
10%-30%
Of all online reviews are estimated to be fake
Online Reviews Influence Decisions
Reviews are the digital word-of-mouth. Consumers love to discuss both businesses and products before making a decision. Do you think they would trust an online review as much as a personal recommendation? If you said no, you'd be mistaken. Online searchers have been found to not only trust the opinions of their nearest and dearest, but online strangers too.
The Bright Local Consumer Review in 2018 showed roughly 91% of 18-34-year-old consumers believe online reviews as much as a personal recommendation. Reviews are the online resource most likely to determine a customer's next steps with a business or product.
With 95% of consumers set to read a review before making a decision, it's more essential than ever to showcase positive reviews. With this research in mind, it's best to put forward an affirmative online business profile to continue your future financial success. Our team of experts take down damaging content to ensure your online representation has the edge over your competitors'.
Get a free quote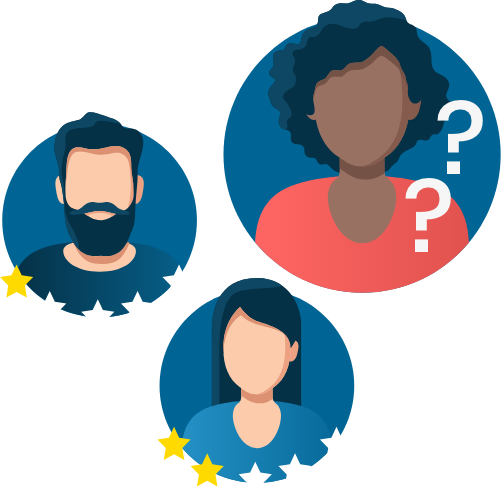 Fake Reviews Have Real Consequences
Fake reviews carry real ramifications. Every illegitimate review has the chance to affect not only a customer's buying decisions but a potential employee too, and this is only the beginning. It's essential to take control of negative reviews to mitigate any harm to your current and future success.
A positive review of your business will increase a consumer's desire to contact by 68%, while a negative review will deter 40% of consumers looking at your company. This is a massive loss of potential revenue that can be avoided by enlisting our specialists to remove fake reviews.
Reviews now also impact job searchers in the application process. Companies such as Glassdoor provide platforms for disgruntled employees to share their experiences. These posts can easily influence candidates' decisions to apply or not, so there's no room for allowing fake reviews to impact your hiring process.
Glassdoor has roughly 57 million users, and with 70% of job seekers using its review platform when making a decision, it's vital to ensure all reviews are an accurate representation of your business practices. This will help give the potential applicant the best knowledge to decide whether they are a good fit for your company. If you don't take charge of dealing with fake reviews, the best candidates will go elsewhere, and your business could suffer in the long-run.
Get a free quote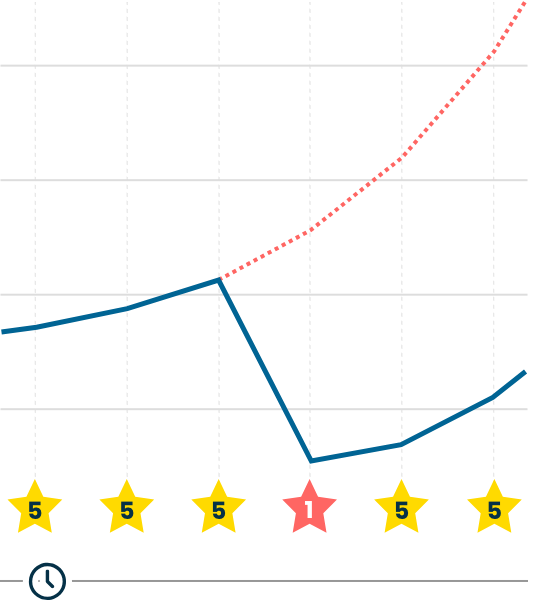 If We Don't Remove Your Content, You Won't Pay
The famous line "the customer is always right" isn't always true. Sometimes the customer has different expectations of interacting with your business, resulting in a disappointing experience and a fake review. At this point, all hope can feel lost, but we can help. Removing fake content on your own can be difficult.
It's not straightforward and phoney content can have dire ramifications, highlighting the importance of eliminating any harmful content quickly to mitigate upcoming damages. Statistics show that 94% of consumers will avoid businesses associated with negative reviews.
This, combined with the difficulty of removing it on your own is why it's a smart move to engage the experts at Removify to help eliminate fake content, ensuring your business's reputation is safeguarded. Fight back against fake content by utilising our fake review removal service.
Our consultants can guarantee that no consumer or potential applicants are deterred from your business due to false disclosures by making malicious content links invisible to searchers. If our consultants can't bring down the illegitimate review causing your business strife, you won't pay. Our service is 100% risk-free, so give it a go today. What do you have to lose?
Get a free quote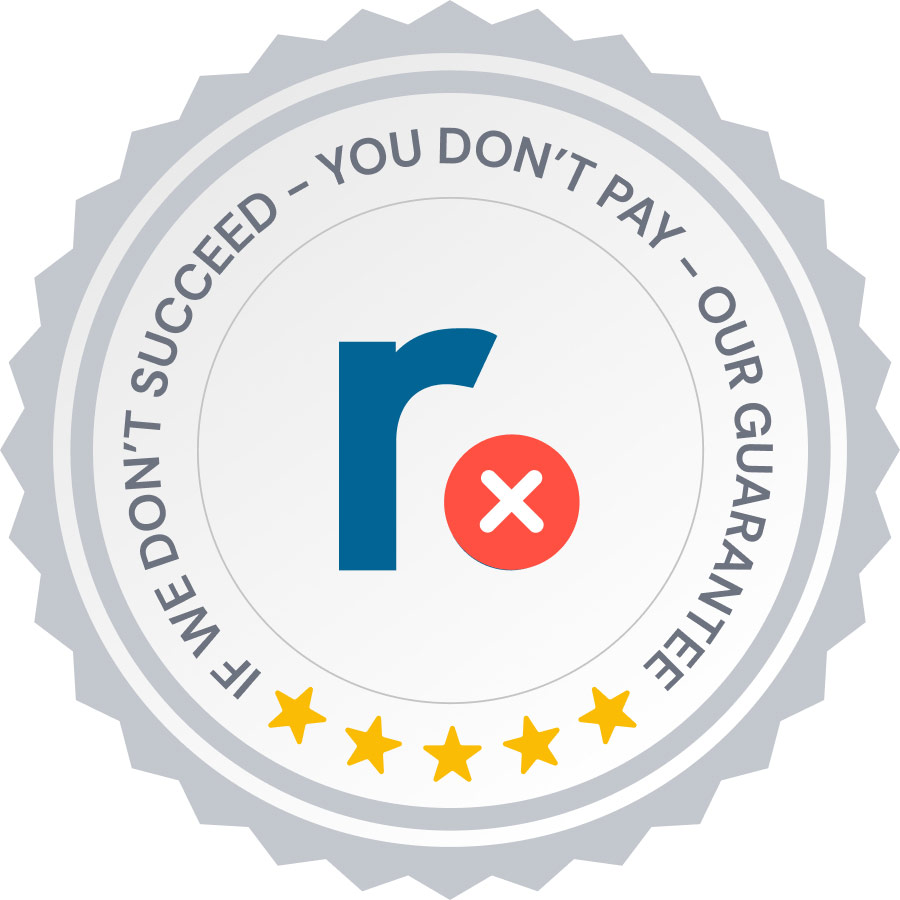 Based on 160+ reviews
John Anderton

Shout out to the team at Removify. In 2 weeks they removed some fake Google reviews that we had unsuccessfully tried to get removed for a year. Thank you!

Lyn Jolly

Hugely appreciate how Removify were able to have a review removed that was posted against our business that did not relate to us. Great job!

James Tan

Such an awesome team! They got our negative review down within 12 days. A great reference for my Singapore business community! Professional service Removify provide. Thank you Removify.

Adam Sturt

Removify were able to manage the situation fast and efficiently, they regularly updated us on the progress and successfully removed all false reviews. We cannot thank them enough.

Paul Zdzitowiecki

Removify, do exactly what they promise. They removed a illegitimate review on our google my business page. Service was excellent and the portal easy to use.

Ross Kinsella

Great job in removing a fake google review. Easy, minimal work required by myself and overall great job.
Join 4,500+ businesses taking control of their reputation