88%
of online shoppers use reviews to guide their purchase decisions
63.6%
of consumers will specifically check Google reviews before visiting a business
94%
of searchers will avoid businesses with negative reviews
Google Review Removal
Online reviews are the new word-of-mouth. When a negative review of your business pops up on Google My Business, it can send you spiralling into damage control. More than 88% of online shoppers use reviews to guide their purchase decisions. It's no surprise that a huge amount of those are Google reviews. When a disgruntled customer posts a bad review on Google, it poses a real risk to your reputation. There's a chance these harsh reviews are fake. With digital sabotage becoming commonplace in business spheres, it could be from a ruthless competitor. It might even be a troll! No matter the source, bad Google reviews are a serious liability. Removify brings peace of mind by obliterating harmful Google reviews of your business. Our experts know exactly how to remove Google reviews that are hurting you, so you can regain control over your brand's image online. Working with us to handle your brand reputation is a completely risk-free endeavour:
you only pay for successful Google review removals
.
Get a FREE Quote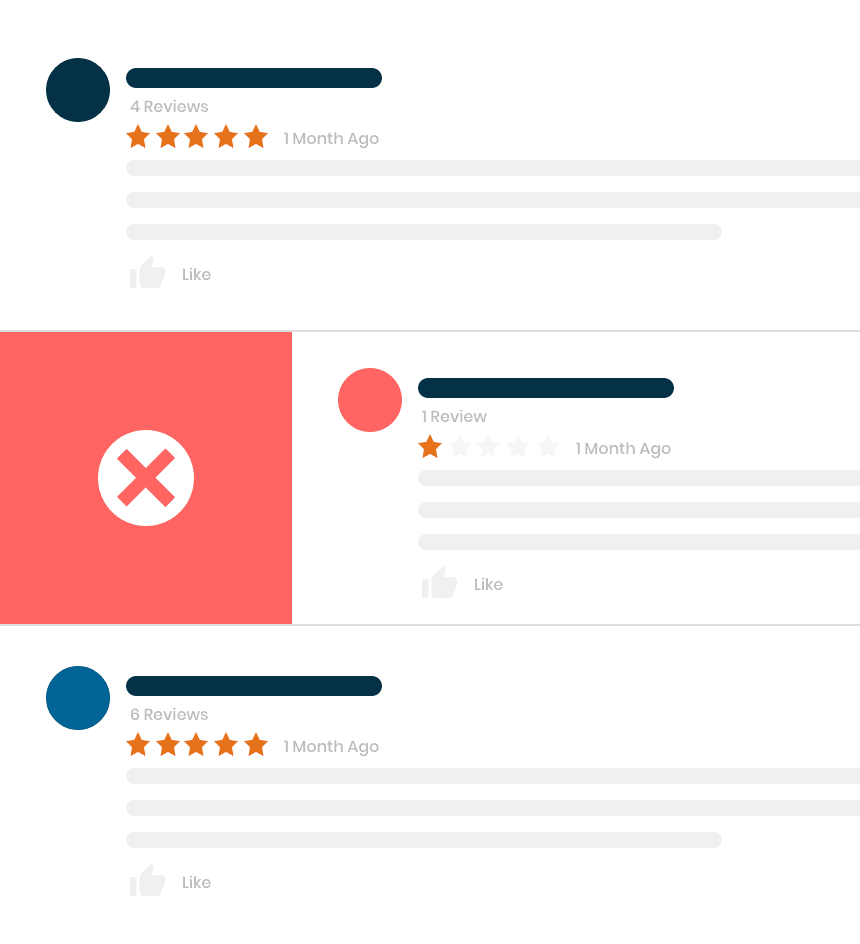 Undo the Damage
How much money does it cost your business in lost sales if customers are turned away by negative reviews? 63.6% of consumers will specifically check Google reviews before visiting a business, putting it head and shoulders above all other review sites. Compounding this, a monumental 94% of searchers will avoid businesses with bad reviews. Without swift deletion, there's no question that a bad Google review will continue to cost you money. Even if it gets buried by other reviews over time, the damage it does won't stop until you get rid of it. Potential customers don't care if the review is 2 years old – the longer it stays up, the more legitimate it appears. It sounds bad, but it's not the end of the world: help is at hand to protect your company's reputation. Based on your requirements, we go straight to the source to safeguard the legitimacy and accuracy of your Google My Business listing, weeding out troublesome reviews in the process.
Get a FREE Quote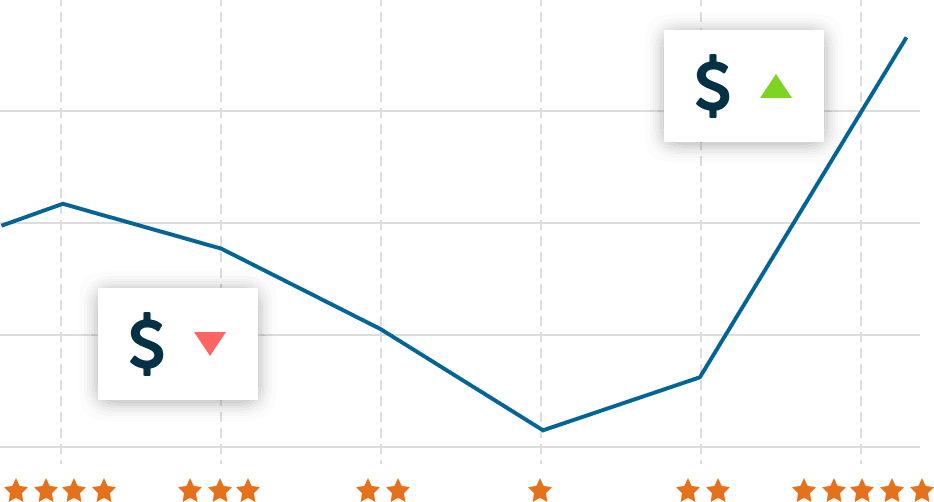 Restore Your Ratings and Reputation
We are on a mission to help you regain the trust of your customers, clients and target audience. Our thorough and effective services permanently delete Google reviews that are false, misleading or harmful, allowing you to breathe easy and repair your brand reputation. Removify is here to support your business. We understand the weight these issues have and know how to reverse their impact. After we've done our bit, it'll be as if it never happened at all. If it's not, then you don't pay. It really is that simple!
Get a FREE Quote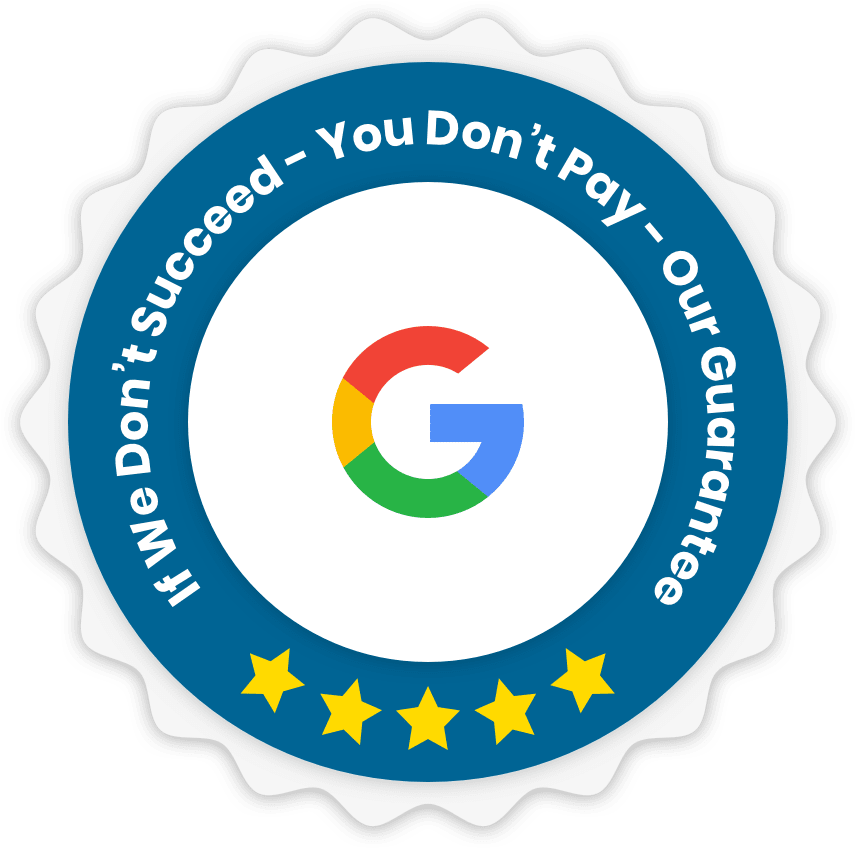 Featured in: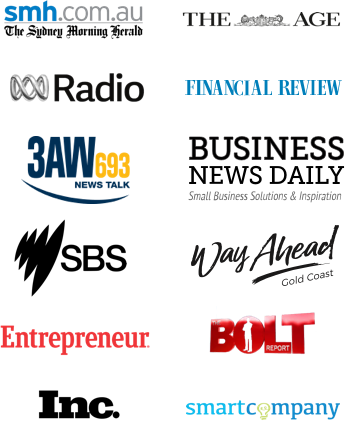 See What Our Clients Say About Us…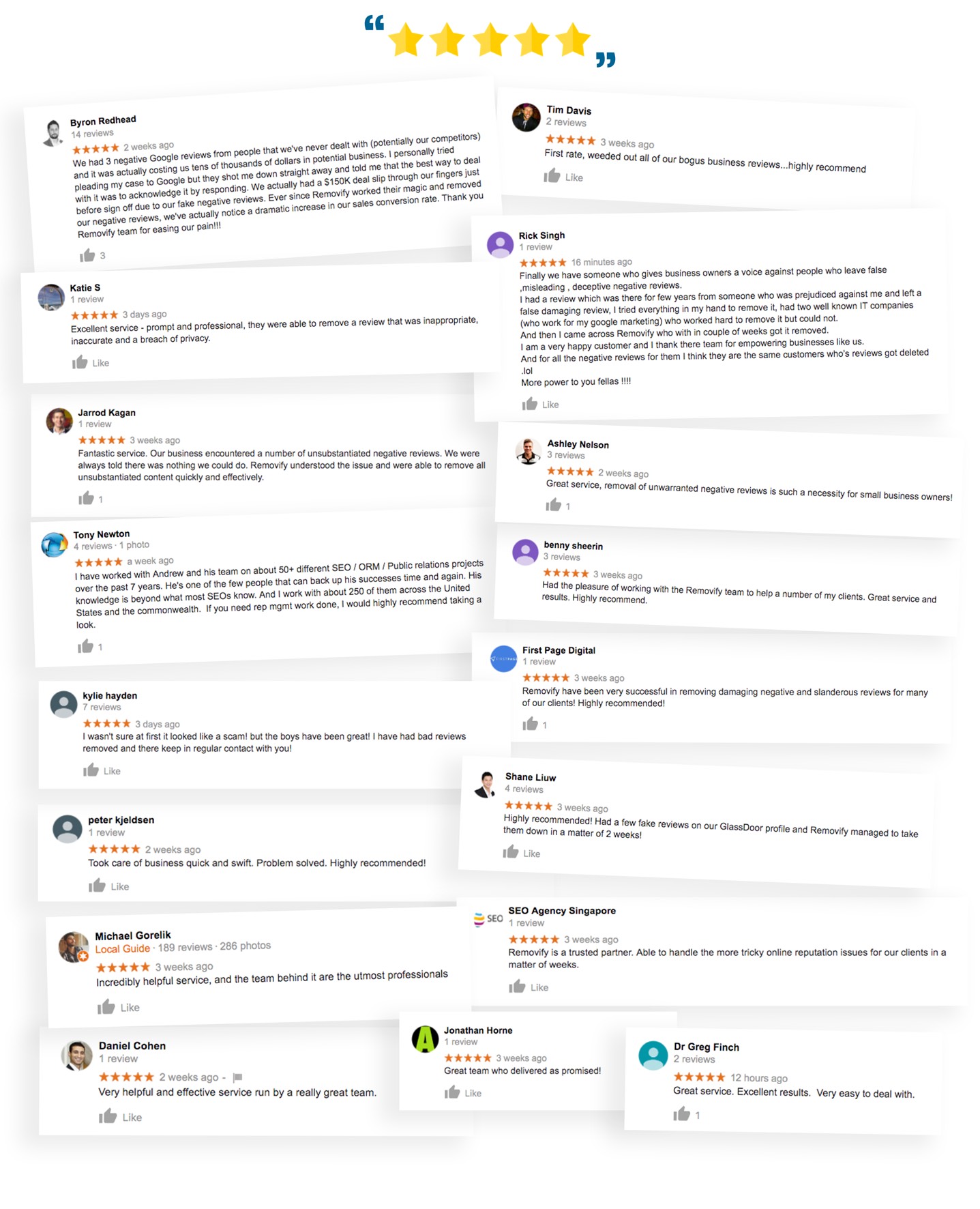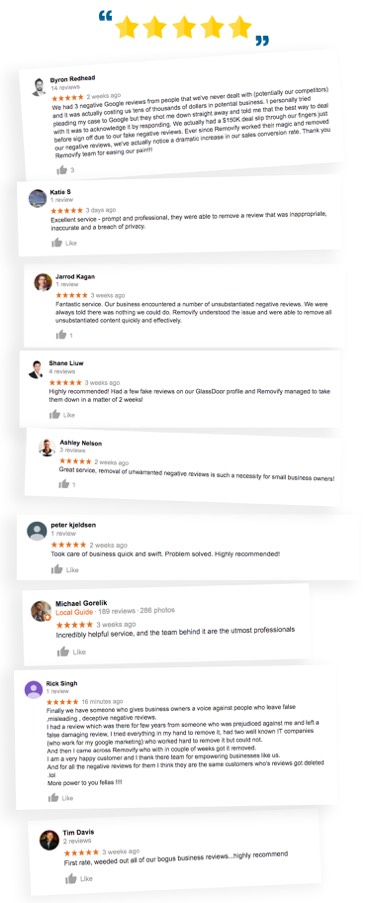 We remove damaging online content.
If we don't succeed, you don't pay.
Get a FREE Quote