Facebook Content Removal
Bosses discard candidates, consumers shun brands and relationships end because of something damaging shared on Facebook.
In fact, few things can impact prospects more than finding offensive Facebook content when searching for a person or brand name online. And with access to an audience of 15 million people in Australia and more than a billion worldwide, a Facebook image can make or break a reputation.
If there's something distressing on Facebook about you or your business, this is where the content removal experts at Removify step in to get it taken down quickly, discreetly and effectively.
Get a free quote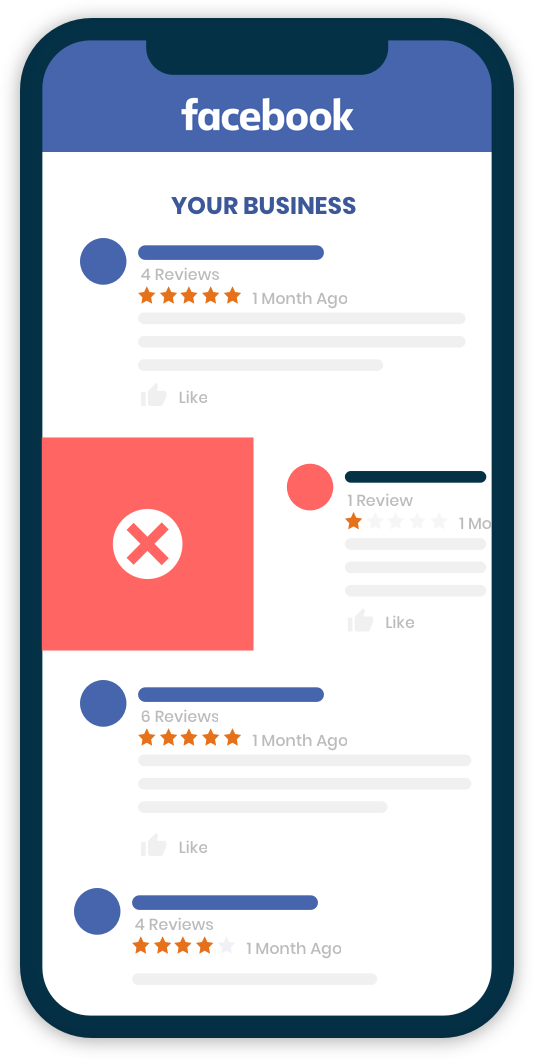 93%
Of potential employers
search your social media
91%
Trust online reviews as
much as personal recommendations
57%
Only use a business with
a rating of 4* or higher
Bad Reviews = Bad Image
Facebook is an immeasurably useful tool for marketing a business but bad reviews can spell disaster. When you discover harsh or unfair content about you or your brand on your company's page, it can be devastating. Just one angry one-star review can influence your overall rating, harm your image and lose you customers.
The social platform's uncensored nature goes beyond managing a bit of bad press. If someone publishes a Facebook post about a negative experience online and you're tagged, the news can spread. Sensational content attracts attention and judgemental comments and shares from people who don't know the full story.
Get a free quote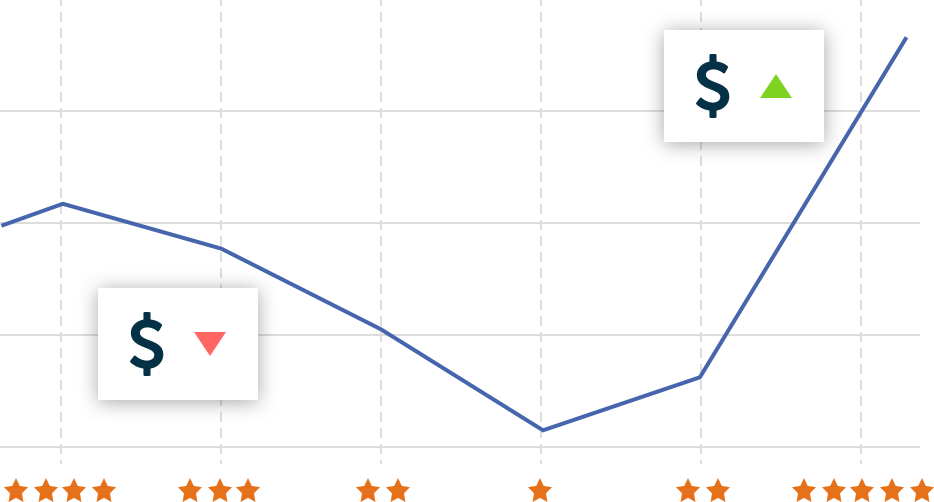 People Trust Facebook
But it's not just trolls and keyboard warriors you can simply ignore. Your existing and potential customers take notice, too. The vast majority of people trust online reviews about a retailer just as much as they would a recommendation from their mother, and many would only choose a business with a rating of 4* or above.
It can be tough to float above this, especially as many bad reviews are left by competitors or trolls feeling brazen behind a screen. These people get their kicks from posting negative material about undeserving targets and are just out to tarnish your image. So what can you do about it?
If you've seen something false or unjust posted about you or your company on Facebook, it's important not to lash out it. Removify is on your side. We help get content removed fast to restore your reputation and peace of mind.
Get a free quote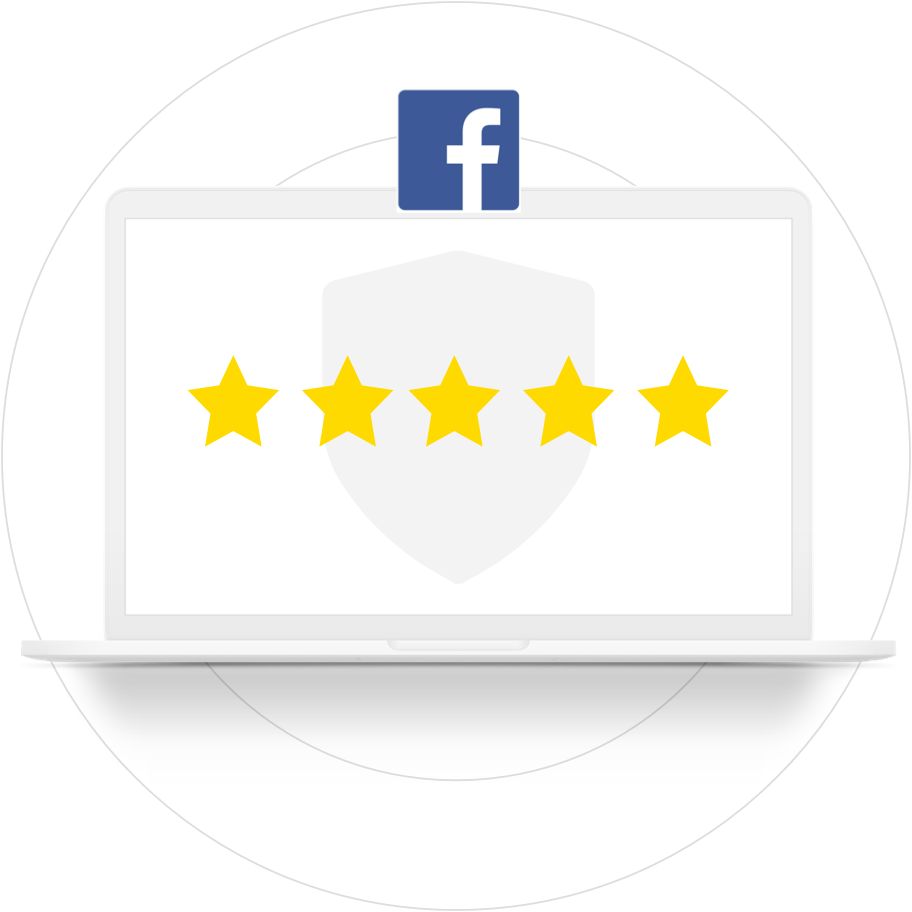 Your Boss Is Spying On You
Most potential employers use Facebook background checks during the interview process with 3 in 10 assigning a specialist to investigate your online presence. These controversial checks help firms find out more about you and how you're represented online, and ultimately decide whether or not to hire you.
Key Facebook attributes that improve your image include information that supports your qualifications (61%) and a professional online persona (50%). However, what other people post about you can make or break your prospects to 37% of bosses, while 24% look for 'any reason at all' not to hire you based on your online profile.
Get a free quote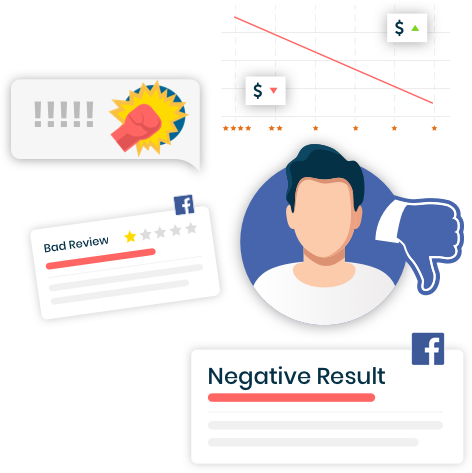 Embarrassing Tagged Photos
What employers least want to see on a candidate's Facebook is references to illegal drugs (83%) and posts of a sexual nature (61%), while drinking alcohol puts off 47%. More than half (54%) change their mind about hiring someone based on negative content found on social media.
But deleting or hiding your profile can be even more detrimental, as 57% of employers said they're less likely to interview someone with no online presence.
Are you tagged in something embarrassing you'd rather forget? If you'd hate your employer, friends or family to see, don't despair – we're on your side.
We were all young once but tagged posts from our teens can haunt us and ruin our future. It doesn't have to be this way. If you're concerned, ask us how we can help manage your online image by getting negative Facebook content taken down swiftly.
Get a free quote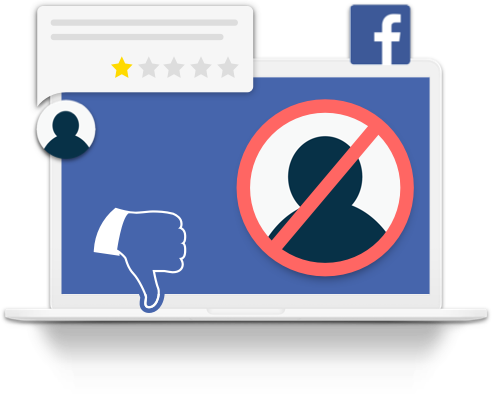 The Experts Will Handle It
The experts at Removify are well-versed in taking down harmful content off various online platforms quickly and effectively, helping to reclaim your image. What happens once the Facebook content is removed? For a useful ongoing solution, take a look at our online reputation management strategy.
When you assign Removify, you don't have to worry about financial risk. You only pay if we succeed in removing the damaging content.
Had enough of negative online content affecting you? Take the first steps toward removing it.
Get a free quote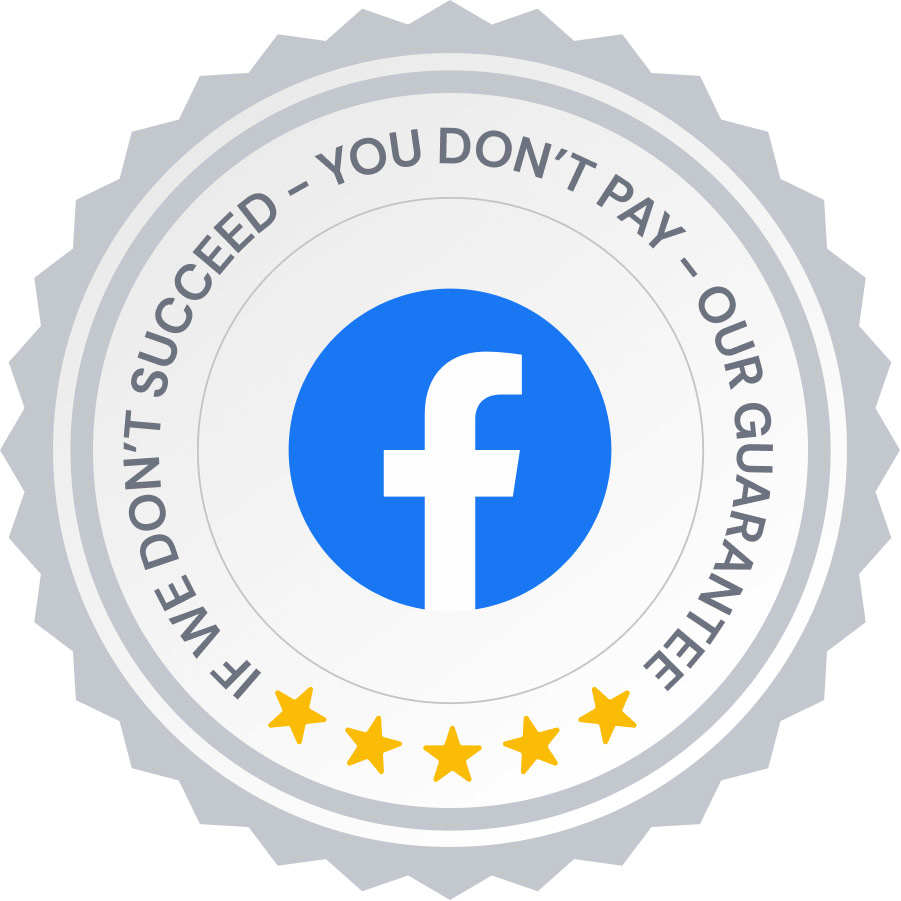 Frequently Asked Questions
What happens if you haven't removed the content within 60 days?
Throughout the removal process, we will keep you updated on the progress and our confidence level in having it be successful. If we have not removed the content within 60 days, we will offer you up to 3 options:

If we believe that there is still a chance of success, we will inform you of the status and our intended strategy for continued attempts. You will then have the option of extending the time window to give us more time to implement that strategy.

If we do not believe that outright removal is likely to succeed and our options to do so are exhausted, we may offer alternative options that help to mitigate the damage. In some cases these options are equally effective to complete removal, however in all cases these alternative strategies will be completely optional and...
What happens after the content is removed? Can it come back?
We continually monitor the status of the content, and inform you of the good news as soon as it is removed. Removal is permanent, and it is extremely rare for it to re-appear; if for any reason it does come back, the original agreement still applies and we will work to remove it again.
Please note that some websites will temporarily remove the content while they evaluate whether to permanently remove it. This does not count as a "successful removal", and we will inform you of these situations when they occur.
What if I've responded publicly to a review that I now want to have removed?
We often find that your response is treated as making the review appear either more legitimate, or already mitigated, thereby making the removal process more difficult. We may ask you to remove your response while the removal process is underway; you can save it somewhere and if for any reason the removal is unsuccessful, you can always add it back in again later.
Does it matter if I've already tried removing the content myself and been unsuccessful?
In some cases this will make our job more difficult, as some website publishers will ignore all future correspondence if the first attempt at removal was not successful. However, in most cases we can still have content removed even if you were previously unsuccessful. Since we do not charge for unsuccessful removals, there is no risk in letting us take a shot at it even if you don't think it is possible.
How long does the content removal process take?
This varies depending on the publishing website and the nature of the content involved. In some cases, content removal can be as fast as 24-48 hours, but in more difficult cases it can take up to 60 days. The average removal time is 2-3 weeks and if we have not removed the content within 60 days, we will issue you a full refund. We'll also keep you up-to-date on the progress of your content removal.

In some cases we are also able to offer an Urgent Processing option for removals that must happen within 30 days.
How much does it cost to remove negative content?
Pricing depends on what website the content is on, and in some cases the nature of the content itself. In all cases, you will only pay if we successfully remove the content. There is no cost, no risk and no commitment required to have us take a look at the content and give you a quote. Simply reach out and show us the content. We can typically provide a quote on the same day that you ask.
We do offer discounts for removing multiple pieces of content.
Will you contact the person who left the review that I'm trying to have removed?
No, this is not part of our standard process and is typically unnecessary. If we do believe it will be necessary or helpful, we will always discuss this with you first and only move forward with your approval.
How do you remove content? Are you hacking into anything?
All removals are done in a completely legitimate manner, with the content being removed willingly by the publishing website or the host of the content. The full process depends on the nature of the content itself, and where it is posted. There is no "hacking" or other subterfuge involved. We do not "bribe" or offer incentives for the content to be removed. Most cases will involve us creating, submitting and managing a detailed application for the removal of the offending content by the publishing website. We liaise with most of these sites on a daily basis, and it is our experience from analyzing thousands of these applications that we have determined which process is likely to be successful for each type of content. Most removals require multiple submissions and ongoing correspondence with the website publisher.
What content can't you remove?
Some content is extremely difficult to remove due to the organisations controlling the site that the content is published on. For example, news publications that believe their article to be accurate will fight tooth and nail to keep it up, under the argument of "freedom of speech". Government sites and other official organisations are of course also unlikely to remove something unless it is clearly factually inaccurate and/or blatantly illegal.
In general, if the content itself is completely fair and/or factually accurate, provided honestly by a real human, and without infringing any locally applicable laws (such as privacy, copyright, etc) then removal is always more difficult (but not impossible). Our particular focus is on removing content that is unfair or unwarranted, inaccurate or dishonest, fake, illegal, or targets your business or staff in a personal, harassing or bullying manner.
What content can you remove?
Anything that can be put onto the internet, can theoretically be removed from the internet - so it is always best to at least let us take a look, since it costs nothing and comes at no risk to you. Most of our removals relate to user-generated content such as reviews, blog or forum postings, and malicious or unwanted images or videos. Click here to see a list of sites that we have successfully removed from in the past.
Are you permanently removing the content, or just hiding it?
We
completely and permanently remove
your unwanted content from the site that it is on. In some cases, this is not possible due to the nature of the content or the publisher - for example, major news publications are notoriously resistant to taking a journalist's work taken down. If we are unable to physically remove the offending content, you will not be charged a removal fee, but will have the option of instead allowing us to implement other reputation management strategies to hide, smother, or mitigate the offending content in other ways.
Our first priority is always to physically remove the content
.
Based on 145+ reviews
John Anderton

Shout out to the team at Removify. In 2 weeks they removed some fake Google reviews that we had unsuccessfully tried to get removed for a year. Thank you!

Lyn Jolly

Hugely appreciate how Removify were able to have a review removed that was posted against our business that did not relate to us. Great job!

James Tan

Such an awesome team! They got our negative review down within 12 days. A great reference for my Singapore business community! Professional service Removify provide. Thank you Removify.

Adam Sturt

Removify were able to manage the situation fast and efficiently, they regularly updated us on the progress and successfully removed all false reviews. We cannot thank them enough.

Paul Zdzitowiecki

Removify, do exactly what they promise. They removed a illegitimate review on our google my business page. Service was excellent and the portal easy to use.

Ross Kinsella

Great job in removing a fake google review. Easy, minimal work required by myself and overall great job.
Join 4,500+ businesses taking control of their reputation