Bing Content Removal
Living in the digital age puts everything at our fingertips. Anything can be delivered to you before you know it, whether it's food or information from a search engine. Today, 93% of online experiences begin with a search engine.
The only problem? The first result is not always an accurate representation of a business or individual. With 75% of consumers likely to not pass the first page of results, it's critical to put forward a positive online presence. Removify can obliterate damaging content fast with Bing content removal services. Bing is a well-trusted search engine created by Microsoft.
It's the second highest ranking search engine in Australia and holds 12% of the market-share, resulting in 192 million searches every month. Bing is also the appointed default browser for all Microsoft devices, giving Bing's index the power to influence roughly 1 billion Microsoft users' search results across Australia.
With those numbers, harmful content on this platform easily has the power to deter consumers from visiting your business and consequently purchasing your product or service, hurting your profit margins in the process. Thankfully, our services can help you regain power.
Get a free quote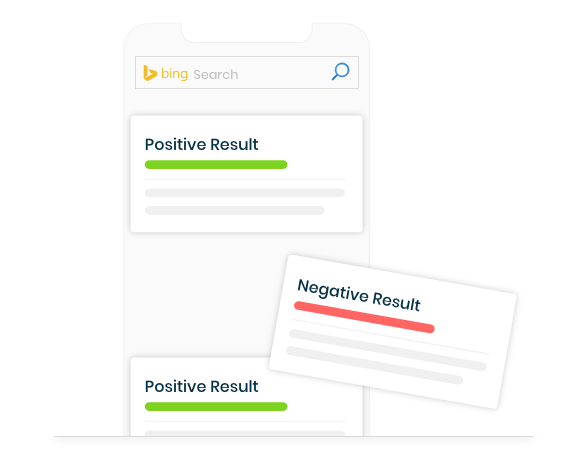 95%
Of shoppers read online reviews before making a purchase
88%
of online shoppers use reviews to guide their purchase decisions
94%
Of searchers will avoid businesses with negative reviews
How Does A Search Engine Work?
As experts in removing harmful content, our consultants understand how a search engine works. However, it's a commonly asked question which people don't have the confidence to take on. All webpages are stored in a search engine index via robot crawlers, who copy content and links on a URL to store within the index.
Then each search engine sorts results to show you which URLs they believe will be most useful by algorithms. Because they sort results according to their perceived relevance to the search terms used, this gives the chance for negative results to be returned. When negative content appears, you can come to our experts who can render the URL invisible to searchers.
Get a free quote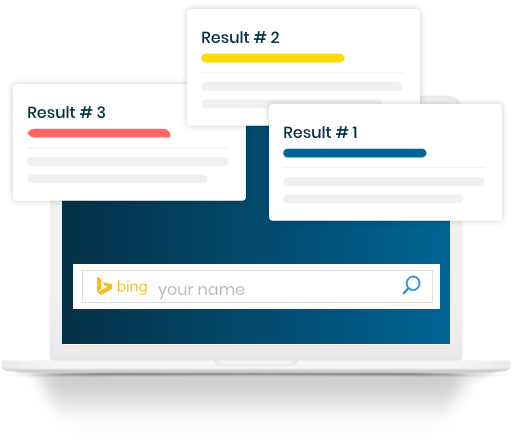 Conceal Damaging URLs
Have you ever searched your name or business on Bing and found something horrible? All businesses know the expression "All press is good press", but when harmful content pops up, it has real potential to damage your status, business and revenue.
Approximately 88% of online shoppers will use a review from a search engine to guide their decision when making a purchase, and a further 88% of online shoppers will trust a review as much as a personal recommendation.
If that isn't daunting enough, Bright Local's Consumer Review Survey found 57% of consumers won't use a business if their rating falls below four stars. Moreover, 40% of consumers don't want to use a company after reading a negative review.
Don't let these statistics engulf your mind. Here at Removify, our consultants can erase harmful content to place you back in the driver's seat of your online reputation. We understand how search engines operate and can de-index risky URLs to make them invisible to your consumers.
Get a free quote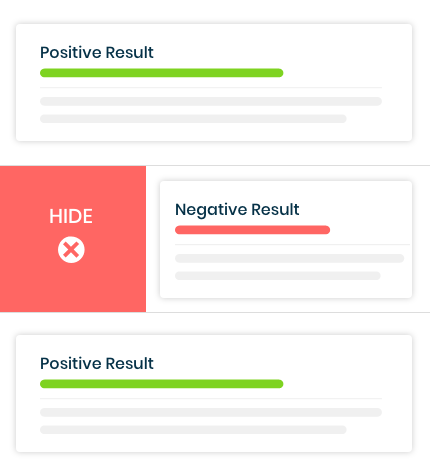 Reduce The Impact
Malicious search results can have instrumental effects on your continued financial success and business growth. Damaging URLs can deter consumers from using your business, while harmful content pages can also deter job applicants' from applying to work for you.
Job seekers look at ten reviews before deciding on a company. This leaves little room for interpretation and highlights how applicants are willing to accept the first pieces of information placed before them.
On the other hand, employers themselves are likely to be put-off hiring you if they do a search and some embarrassing party photos rank highly on Bing! Ensure you or your business puts their best foot forward by using Bing content removal services to repair your online presence and safeguard your success.
Get a free quote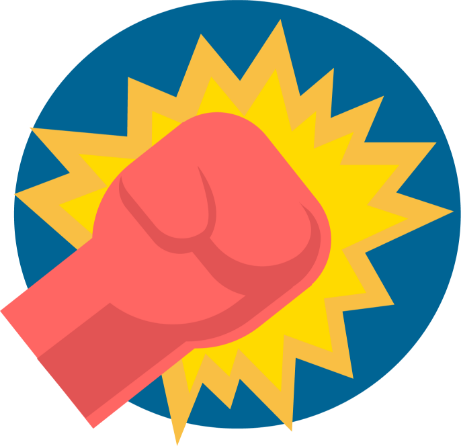 No Win? No Fee
Are you hesitant to take risks without being certain of the reward? If the answer is yes, Removify offers the perfect solution. Our specialists remove content by utilising Bing content removal methods.
With high success rates, Removify is confident enough to offer a 'No Success, No Fee' policy. Don't lose sleep at night over negative URLs. Let Removify de-index harmful Bing search results with our content removal service to promote your business's authentic offerings.
Get a free quote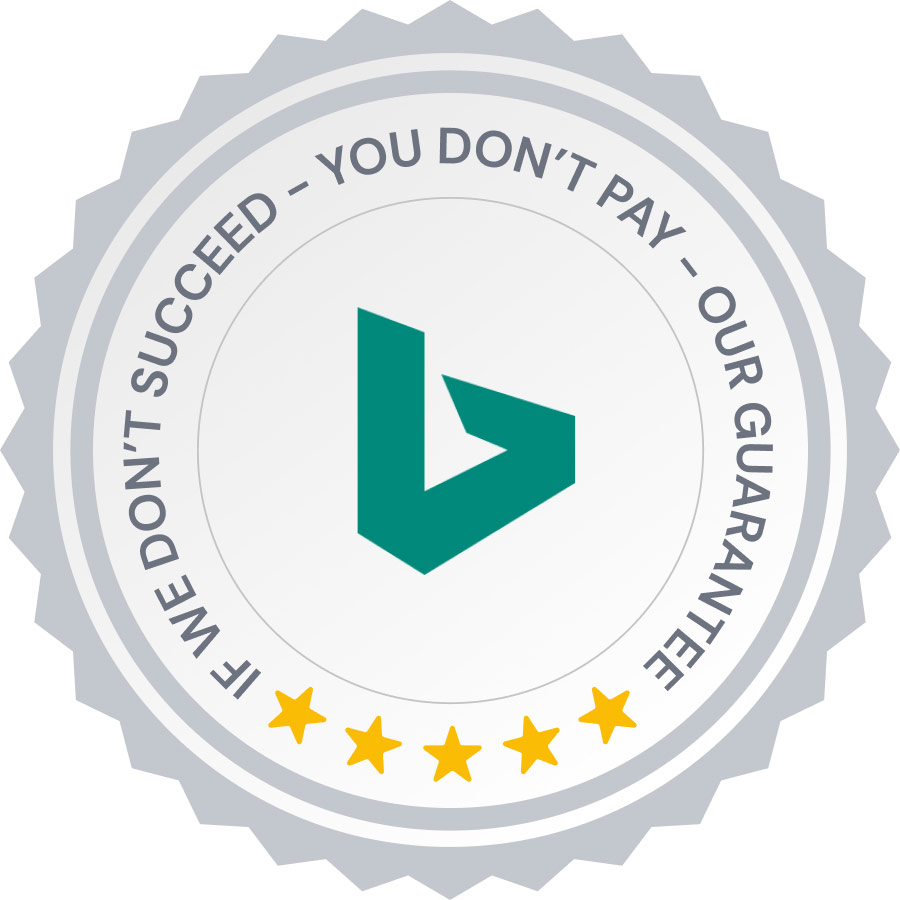 Based on 145+ reviews
John Anderton

Shout out to the team at Removify. In 2 weeks they removed some fake Google reviews that we had unsuccessfully tried to get removed for a year. Thank you!

Lyn Jolly

Hugely appreciate how Removify were able to have a review removed that was posted against our business that did not relate to us. Great job!

James Tan

Such an awesome team! They got our negative review down within 12 days. A great reference for my Singapore business community! Professional service Removify provide. Thank you Removify.

Adam Sturt

Removify were able to manage the situation fast and efficiently, they regularly updated us on the progress and successfully removed all false reviews. We cannot thank them enough.

Paul Zdzitowiecki

Removify, do exactly what they promise. They removed a illegitimate review on our google my business page. Service was excellent and the portal easy to use.

Ross Kinsella

Great job in removing a fake google review. Easy, minimal work required by myself and overall great job.
Join 4,500+ businesses taking control of their reputation